Resize CR2
Resize CR2 images by defining new height and width pixels. Change image dimensions in bulk. Up to 200+ formats
or drop images, paste an image or
URL
Resize your CR2 images online, free!
You can now change the dimensions and aspect ratio of your images with a single click! Whether you're uploading to YouTube, Instagram, Twitter, Facebook, LinkedIn, Blog or need to resize your images for any reason, you can do it with SharkFoto ImageResizer. ImageResizer is a super simple online image editing app that works with mac, windows, and any mobile device. You can easily fit your CR2 images (of any format! JPG, PNG, SVG, and up to 200+formats) to the right size and dimensions. Resizing has never been easier - get the height and width of your image perfect, select output resolution, and more. No loss in image quality, with SharkFoto.
How to Resize your CR2
Upload
You can upload your images by simply dragging and dropping
Resize
Set the weight and height of pixels you want or set by percentage. You can resize CR2 images one by one or bulk images in batches.

Download
Wait & We do it for you. You can download your new resized CR2 images. Nice!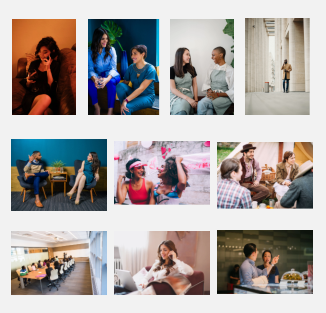 Resize CR2 in Batch
Upload dozens of CR2 images and set resize options, just take a cup of coffee, and we will do everything for you. Just download the resized images. Nice Job!
What is a CR2?
Canon Digital Camera Raw Image Format
The .CR2 file format (Canon RAW version 2) is a digital photography RAW format created by Canon. "RAW" here means that this file stores information directly coming from the sensor, almost without processing. RAW files can be seen as a digital negative format, and do not contains a "ready to view" picture, like jpeg.
Free & AI-Powered Products
Edit Images Online Free Easily
SharkFoto ImageEditor, a powerful and easy free online photo editor, including crop, flip, rotation, drawing, shape, icon, text, mask filter, image filter and more. Try our easy online photo editor for free, now!